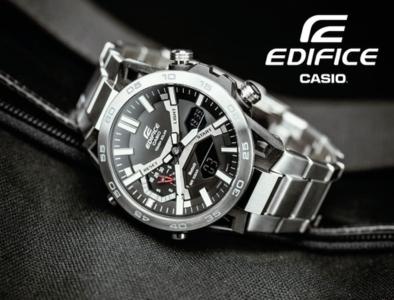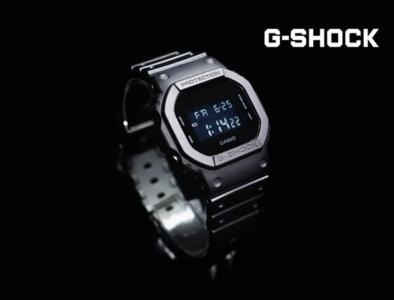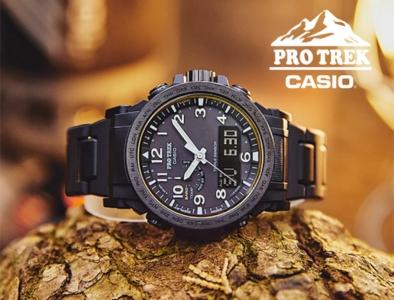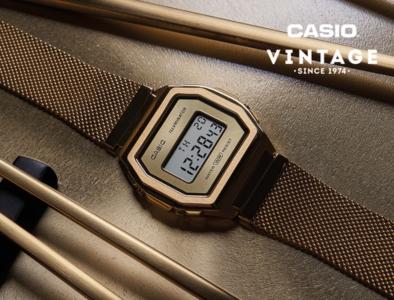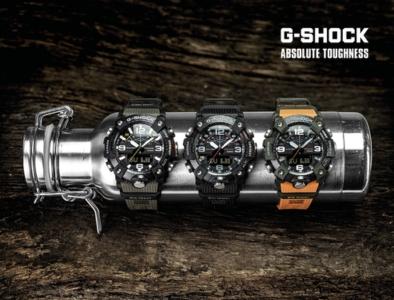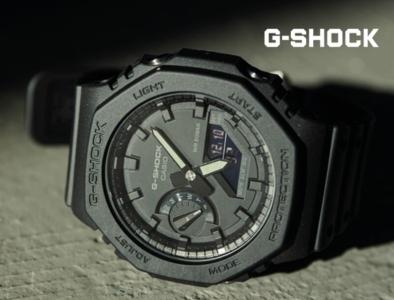 G-shock - "Taking Toughness to the Limit"
Casio G-shock jest dzięki swojej najnowocześniejszej technologii, jedną z najpopularniejszych serii zegarków Casio. G-Shock to pierwszy typ zegarka, który wprowadził zupełnie nową koncepcję solidności do branży zegarków. Wszystko zaczęło się od śmiałego wyzwania dla konwencjonalnego sposobu myślenia w branży zegarków, że nie było możliwe zaprojektowanie zegarka, który byłby niezniszczalny. Z tego powodu Casio powstał w 1981 roku "Project Team Tough" z motywacją do stworzenia niezniszczalnego zegarka. Okazało się, że podjęli się ogromnego zadania i ostatecznie opracowali ponad 200 różnych prototypów w ciągu dwóch lat, zanim wprowadzono odpowiedni model. Wreszcie zespołowi udało się opracować zegarek o odpowiedniej strukturze, dzięki czemu był całkowicie odporny na wstrząsy. Stało się to bazą dla technologii zegarka, która była kompletnie odporna na rdzeń zegara. Od tego czasu Casio nadal stara się przesuwać możliwe granice zegarka odpornego na wstrząsy, dążąc do przesuwania granic tak daleko, jak to jest możliwe, od struktury i materiałów zegarka do jego cech.
To dążenie do przekraczania granic i namiętnej pracy zespołu G-shock, doprowadziło do rozwoju "Triple G Resist" zegarka o strukturze mającej siłę znosić wszystkie 3 rodzaje przyspieszenia grawitacyjnego. Silniejszy niż kiedykolwiek, G-Shock kontynuuje swoje niekończące się wyzwanie, aby opracować jeszcze mocniejszy zegarek.
Edifice - Szybkość i inteligencja
Wraz z wykładniczo rosnącym postępem technologicznym, którego doświadczamy dzisiaj, Casio Edifice jest dumny stwierdzając, że dzięki swojej serii Edifice są liderem w ultra-zaawansowanej technologii zegarków. Seria Casio Edifice łączy w sobie połączenie dynamicznych kształtów z wszechstronnym designem na powierzchni zegarka, dzięki czemu zegarek jest naprawdę wyjątkowy i niepowtarzalny, niespotykany dotąd. Zegarek Edifice odzwierciedla wyraźną formę stylu, idealną zarówno na okazje profesjonalne, jak i na co dzień. Zegarki Edifice są więc szczególnie atrakcyjne dla mężczyzn, którzy marzą o wszystkim, od sali konferencyjnej po boisko sportowe. Prócz szerokiego wyboru pięknych modeli, zegarki Edifice mają fajne funkcje, takie jak wiele przechowywanych tarcz, czas na świecie, codzienne alarmy i wiele więcej. Wszystkie paski do zegarków Edifice są również wykonane z mocnych, wygodnych materiałów, takich jak żywica i stal nierdzewna, które podkreślają męski i wyrafinowany wygląd. Edifice, to zegarek, który rozpoznaje wartość prędkości i czasu, przeznaczony dla osób żyjących chwilą.
Strona
Aktualnie czytasz stronę

1
Zegarki Casio
Casio jest uważany za jedną z najbardziej znanych marek zegarków na świecie - i nie bez powodu. Casio stoi za przełomowymi innowacjami i wzornictwem, popularnymi seriami Casio są G-shock, Edifice, Protek, Wave Ceptor i Retro. Ponadto Casio jest szczególnie znany ze swojej innowacyjności i wiedzy w kategorii zegarków elektronicznych.
Marka Casio ma swój początek w 1946 roku, jednakże w tamtych latach marka skupiała się na innych technologiach. Tadao Kashio, twórca Casio, wynalazł pierwszy na świecie kalkulator z napędem elektrycznym, który umożliwił użycie go na urządzeniach mobilnych. Był to początek tradycyjnych kalkulatorów, które znamy dzisiaj. Wraz z rozwojem nowocześniejszych technologii firma rozrosła się, a rok 1957 stał się rokiem, w którym Casio zaczęło przyjmować formę jaką znamy dzisiaj. W latach 80. zaczął się wielki rozwój. Poza rozwojem produktów elektrycznych, firma zaczęła poważnie skupiać się na zegarkach. Dzięki przewadze technologicznej i koncentracji na wytwarzaniu zegarków Casio szybko stało się znane na całym świecie.

Oficjalny dystrybutor Casio zegarków
Zegarkowygigant ma przyjemność bycia oficjalnym dealerem Casio Premium. Oznacza to, że kupując zegarek Casio, otrzymujesz złotą kartę Casio w pakiecie. Złota karta zapewnia 3-letnią gwarancję na wszystkie nowe zegarki Casio. To warunki których nie oferuje żaden inny dostawca.
Rozszerzona gwarancja na zegarki Casio u Zegarkowego giganta

Przy popularnej marce jak Casio należy pamiętać, że wielu z naszych konkurentów nie ma powiązań z Casio i dlatego sprzedaje zegarki importowane poza oficjalnymi kanałami. Oznacza to, że ryzykujesz otrzymanie kopii bez angielskiej instrukcji lub bez gwarancji. Dzięki naszemu statusowi oficjalnego dealera premium, możemy zagwarantować, że zawsze otrzymasz oryginalny produkt z angielską instrukcją, oficjalny serwis Casio Denmark i przedłużony 3-letni certyfikat gwarancji. W ten sposób możemy zagwarantować najwyższą jakość, jakiej oczekujesz przy zakupie zegarka Casio.
UWAGA! W Zegarkowygigant.pl obsługujemy tylko klientów, którzy kupili zegarek Casio przez autoryzowanego dealera, a tym samym nie naprawiamy ani nie wysyłamy angielskich instrukcji do klientów, którzy kupili zegarek Casio za pośrednictwem importera równoległego.